CH. Ouis Lights Camera Action

"Tessa" finished her title in December 2011 with a Winners Bitch Specialty win.

Oui's Essence of Gold 

"Chanel" needed one 3 pt major to finish but sad to say she recently lost an eye. She hated to be at the dog shows anyway  :(

Oui's Charmed I'm Sure

"Sassy," pictured winning her first point in March of  2012. She is a daughter of my Prince X Chanel and sister of Richey & Apache who recently won their championships.

CH. Ouis Back To The Future Cowboy

"Boots" started off in the ring March 2010 winning Winners Dog from the Bred By Exhibitor at the Houston Specialty under Charlotte Patterson. He finished his title with 3 majors in Sept 2011.

Here are my dogs who finished their championships from July 2011 to January 2012 and a few who have started in the ring since then.

Suzanne Maxine Uzoff

Houston, Texas

This page was last updated on: 3/23/2015
Photos on this site may not be reproduced elsewhere without the permission of Oui Bostons/Maxine Uzoff, and are protected under copyright laws. 

Copyright © 2015 Suzanne Maxine Uzoff

This page was last updated on: March 23, 2015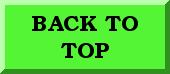 BISS GR. CH. 

Oui R Strikin It Rich At Circle J

"Richey" finished his championship on July 21, 2011. He was shown owner handled 5 times, winning majors and Best Of Winners at 4 of those shows including 3 Specialty shows. He is sired by Ch Ouis Royal Majesty Prince Charming X Ouis Essence Of Gold (major ptd). He has since completed his GRAND CHAMPIONSHIP title.

CH. Oui Believe In Magic

Richey's litter brother Apache, finished his title in Oregon in January 2012 with Marci Jeffries handling. Co-owned with Diana Terry & Merilee Burgess of Magic Bostons. He has several Best Of Breed and Group placements. He has since completed his GRAND CHAMPIONSHIP title.

Ouis Back To The Future Cowgirl

"Annie," litter sister of Boots, was Reserve Winner's Bitch at both the 2010 Atlanta BTC and BTC of America shows. As of 5/2012, she has 10 points with one major and Best Of Breed win to her credit. She will return to the ring in the fall after taking time off  to have a litter in August.